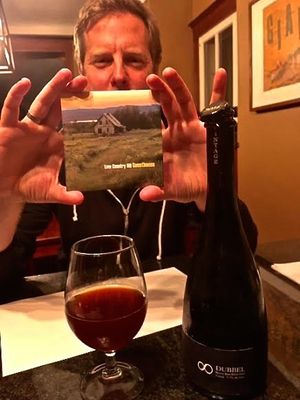 Release week is here and there's a lot on the go...
Pre-release streaming of a feature track through the week (see player at the bottom of the screen)
DIGITAL RELEASE ON SEPT.15 Purchase your copy of Guesthouse at lowcountryhill.com/music Online music retail distribution to follow!  
EP Release Show on Sept.16 @ The Pearl Company (see lowcountryhill.com/shows for details)
Prepping for the release show and for upcoming mini-tour of eastern Ontario
Video shoot with Mitch Fillion/Southern Souls
Extra visits to the household espresso maker
----------
A box of Guesthouse CDs arrived just in time for the release show.  We enjoyed a little family celebration after the Purolator truck took off.  Dubbel beer and drawing with my 12-year old daughter.